Leaders in Disaster Recovery:
Fire & Storm Damage Clean Up, Mold Remediation and Specialty Cleaning
MacFawn Fire and Flood Restoration has been the number one trusted source of disaster restoration services in the Capital Region for nearly three decades. An expert in comprehensive property damage, cleaning and restoration, we prevent, control and mitigate the effects of fire, water, mold and unfavorable climate conditions.
As a leader in the Upstate New York, the Northeast & New England for global property damage restoration, MacFawn Fire and Flood Restoration delivers premier service to a wide range of sectors including: insurance, government, industrial, commercial, corporate and residential clients. With a rapid and accurate response, we mitigate loss with the highest degree of efficacy and effectively minimize the cost & further damage for our clients ensuring continuity in their businesses and in their lives.
We have worked closely with most major insurance carriers. And because of our reputation for providing world class service and these well developed relationships, we guarantee that we will maximize your coverage to completely restore your space.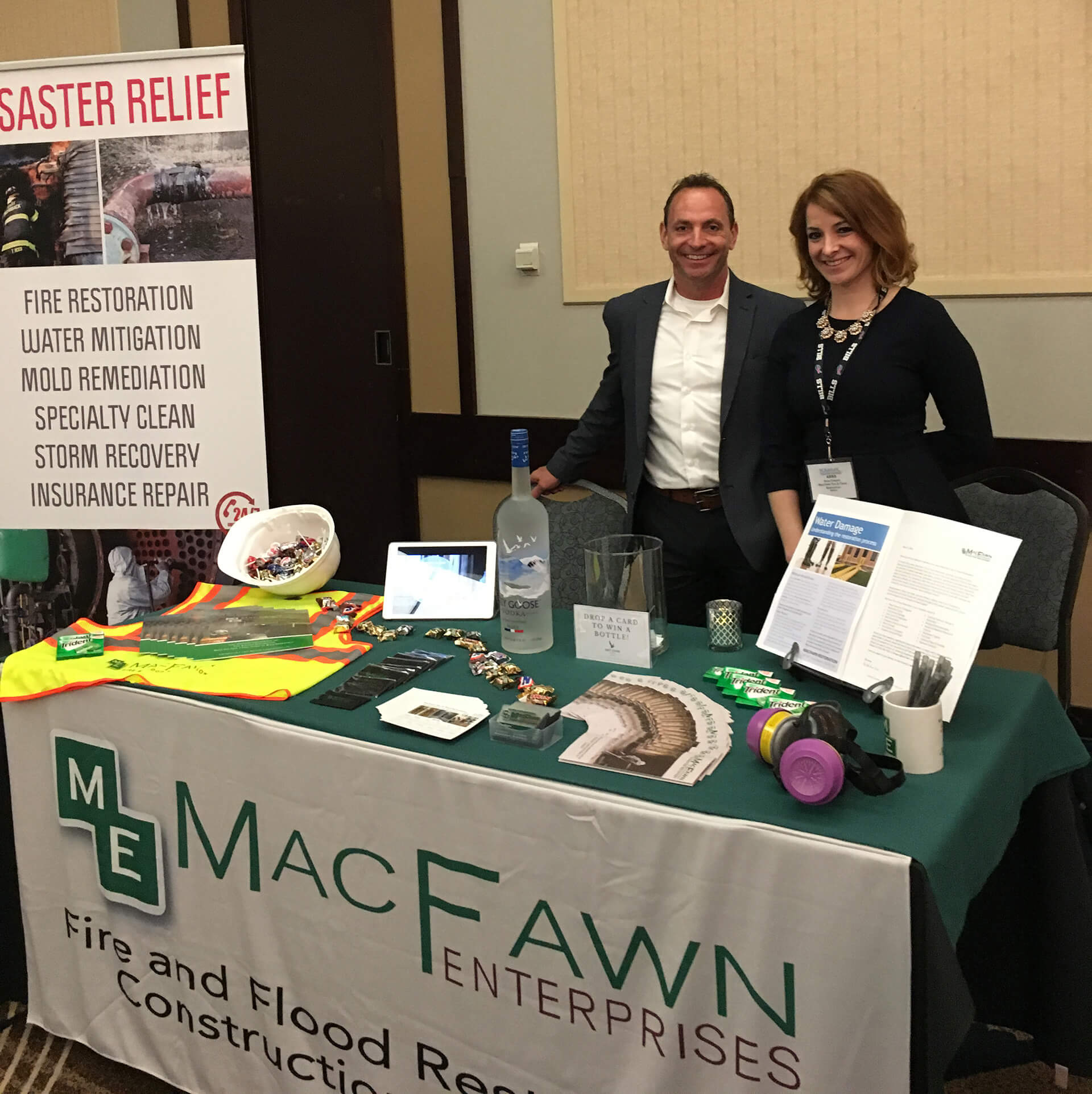 Whether we are working with an individual household or a corporate client we have the capacity to deploy responders to any incident 24 hours a day, 7 days a week, 365 days a year.
For nearly thirty years, MacFawn Fire and Flood Restoration has been providing complex Cleaning and Disaster Restoration Services. As one of the most respected TPA's in the region, our networks of certified restoration specialists, plumbers, electricians and carpenters have Gold Standard certifications from the top certification organizations in the world for their respective areas of expertise. Our competitors often hire hourly employees with limited training. MacFawn Restoration affiliates are vetted using a process that ensures that our contractors are well versed in their area(s), insured and professional. In the precious first hours after damage has occurred to your home or business leave nothing to chance. Call our direct line right now at 518-785-6719 and we will begin assisting you immediately.
Our Locations
Headquartered in New York State MacFawn Fire, Water, and Mold Restoration has offices in Albany, New York, Philadelphia, PA and South Florida with networks throughout the eastern seaboard with primary service throughout the Northeast and New England.
View Our Locations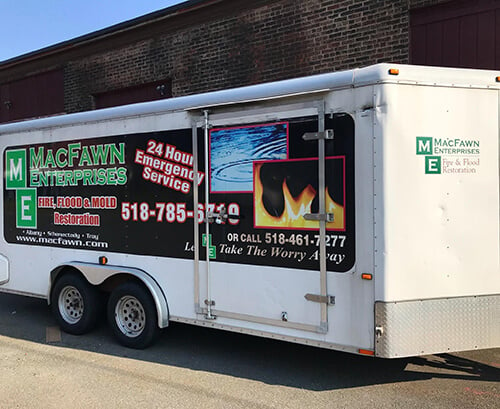 MacFawn Fire and Flood Restoration is your complete source for:
Storm Damage
Complete Structural Repair
Fire and Smoke Damage
Odor Control and Restoration
Contents Restoration
Restorative Drying
Water Mitigation
Water Damage Restoration
Biological Decontamination & Cleaning
Property Repair and Reconstruction
Ice and Snow Damage Cleanup
Consultation
Commercial, Industrial, Residential, Institutional, Residential Service
Business Continuity
Hazardous Materials Removal and Cleanup
Mold Remediation
Mold Abatement
Water Extraction
Flooded Basement Cleanup
Emergency Board-up Services
Furnace Puffbacks
Fuel Spills
Fractured Pipes and Plumbing
Contents Pack-out and Storage
Post-Disaster Consultation