MacFawn Fire & Flood has been a leader in fire restoration, water damage cleanup, mold remediation and specialty cleaning in the Albany Capital Region for more than 30 years. A local, family-owned business, we've expanded over the years to offer expert disaster recovery services in Florida's Tampa Bay area, as well as Media PA. In 2021, we opened our newest location in Rochdale MA to provide commercial water damage restoration in Worcester, as well was mold remediation and biohazard clean up.
From our team in the office to the first responders in the field to our licensed and insured restoration technicians, everyone at MacFawn Fire & Flood is dedicated to restoring your home or business as though it was our own. When disaster strikes, we are here for you. Call 1-877-MACFAWN for 24/7 service.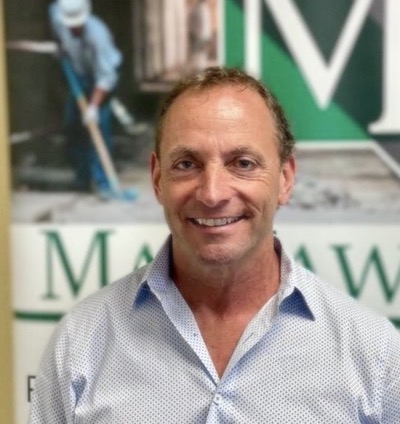 Joe MacFawn
President
At the start of his business in 1989, Joe hit the ground running providing the Capital Region with commercial janitorial services. Over time, his business became MacFawn Fire & Flood Restoration as we know it today, providing commercial and residential clients with property management, restoration, and disaster recovery services.
In addition to his 30+ years of expertise and experience in the restoration industry, Joe holds a Bachelor of Science in Finance and Marketing from the University of Albany SUNY School of Business, as well as vast knowledge and experience in Business Administration and Emergency Rescue.
Joe is an active member of various industry organizations including the Institute of Inspection, Cleaning and Restoration (IICRC), Restoration Industry Association (RIA), Building Owners and Managers Association (BOMA), and more. Outside of running MacFawn Restoration, Joe enjoys taking long trips on his motorcycle.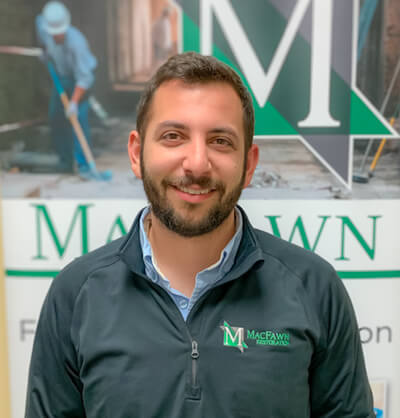 Evan MacFawn
Senior Vice President
As our Senior Vice President, Evan oversees the day-to-day operations ensuring smooth operation of the business as a whole, and seeing that Joe's company vision comes to life. Evan attended Drexel University in Philadelphia, PA, obtaining his BSBA majoring in Finance and Management.
Following his time at Drexel, Evan worked in southern NJ as a commercial construction superintendent and assistant project manager, specializing in freezer warehouses before joining the family business full time to jump-start the Pennsylvania branch. Evan has worked on and off for the family business since he was 14 years old, initially starting out maintaining the warehouse, to field operations, to sales, to project management, and now General Manager.
Evan holds a Master Water and Fire Restorer certification from the IICRC, a Journeyman Textile Cleaner certification, and various other IICRC certifications.  He also holds NY and FL Mold Remediation license and other miscellaneous industry certifications. Outside of the office, Evan enjoys drumming, traveling with his camper, and restaurant hopping.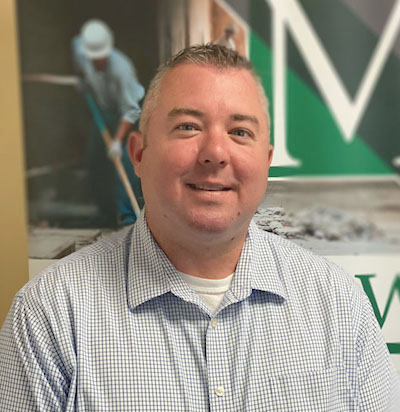 Joseph "CJ" Heinbach
Director of Business Development
(518) 918-4944
As our Director of Business Development, CJ is responsible for establishing and maintaining client relationships. CJ holds a BA in Public Policy and Affairs from University at Albany SUNY. In addition, CJ holds many certifications as a volunteer firefighter in his local community and has been deployed to help with relief efforts during devastating flooding in Western NY, as well as Hurricane Sandy in Long Island. Outside of the office, CJ enjoys relaxing and spending time with his wife and two young sons at their family's home on Keuka Lake in the Finger Lakes region. He also enjoys playing softball, golf, and is an avid Miami Dolphins fan.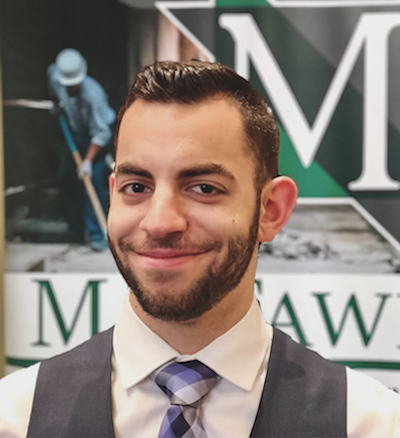 Owen MacFawn
Estimator
As our Estimator, Owen is responsible for providing cost calculations and determinations on what a project will cost to perform our services. In addition, Owen provides detailed break downs of emergency services performed with allotted pricing that allows our office to bill for service performed.  He has fulfilled numerous roles at MacFawn, including field technician, field supervisor and sales associate.
Owen holds a Bachelor of Science degree from Drexel University located in Philadelphia, PA. During his undergraduate studies, Owen also obtained certification in emergency services as a Firefighter and Emergency Medical Technician. Currently, Owen services MacFawn's Pennsylvania region. In his free time, Owen serves his community as a firefighter and EMT, and enjoys staying active to maintain a fit lifestyle.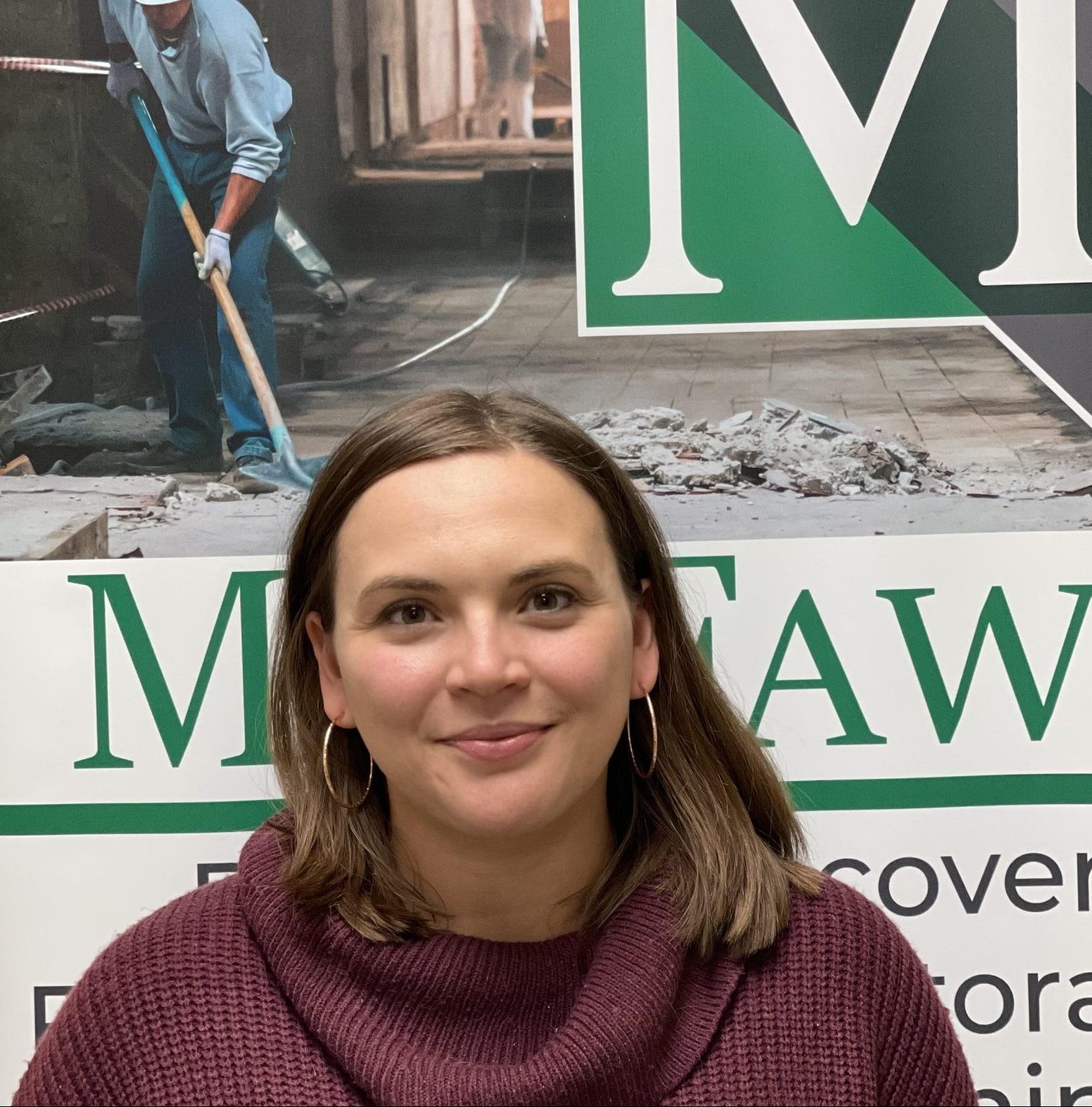 Courtney Carr
Office Manager
As our Office Manager, Courtney provides administrative support and general office operation oversight. She ensures procedures and operations are organized, and manages them accordingly. When Courtney is not at work, she enjoys being home with her husband and two children.  She is also an avid gardener and painter.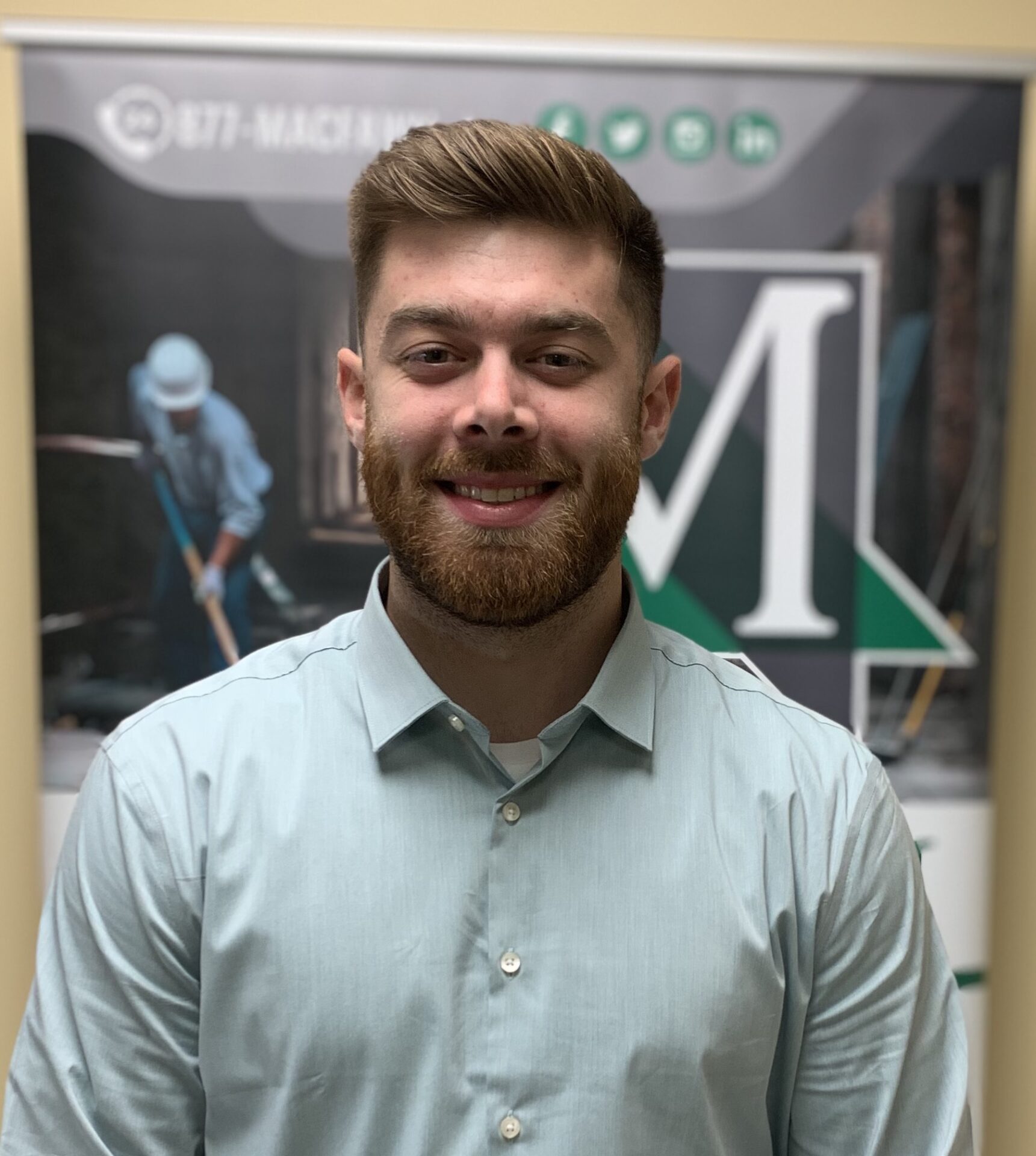 Nick Gavin
Project Coordinator
Prior to working at MacFawn Restoration, Nick worked as Director of an apartment complex in the Capital Region where he was responsible for the oversight and management of all property operations. As MacFawn's Project Coordinator, Nick coordinates and monitors operations and aids in additional aspects of project management ranging from cleaning, to fire and water damage, to reconstruction projects.
Outside of the office, Nick enjoys taking drives to new areas, as well as his favorites like Boston, Mystic (CT), and southern Rhode Island. He also enjoys playing softball, basketball, and is an avid Boston Redsox fan.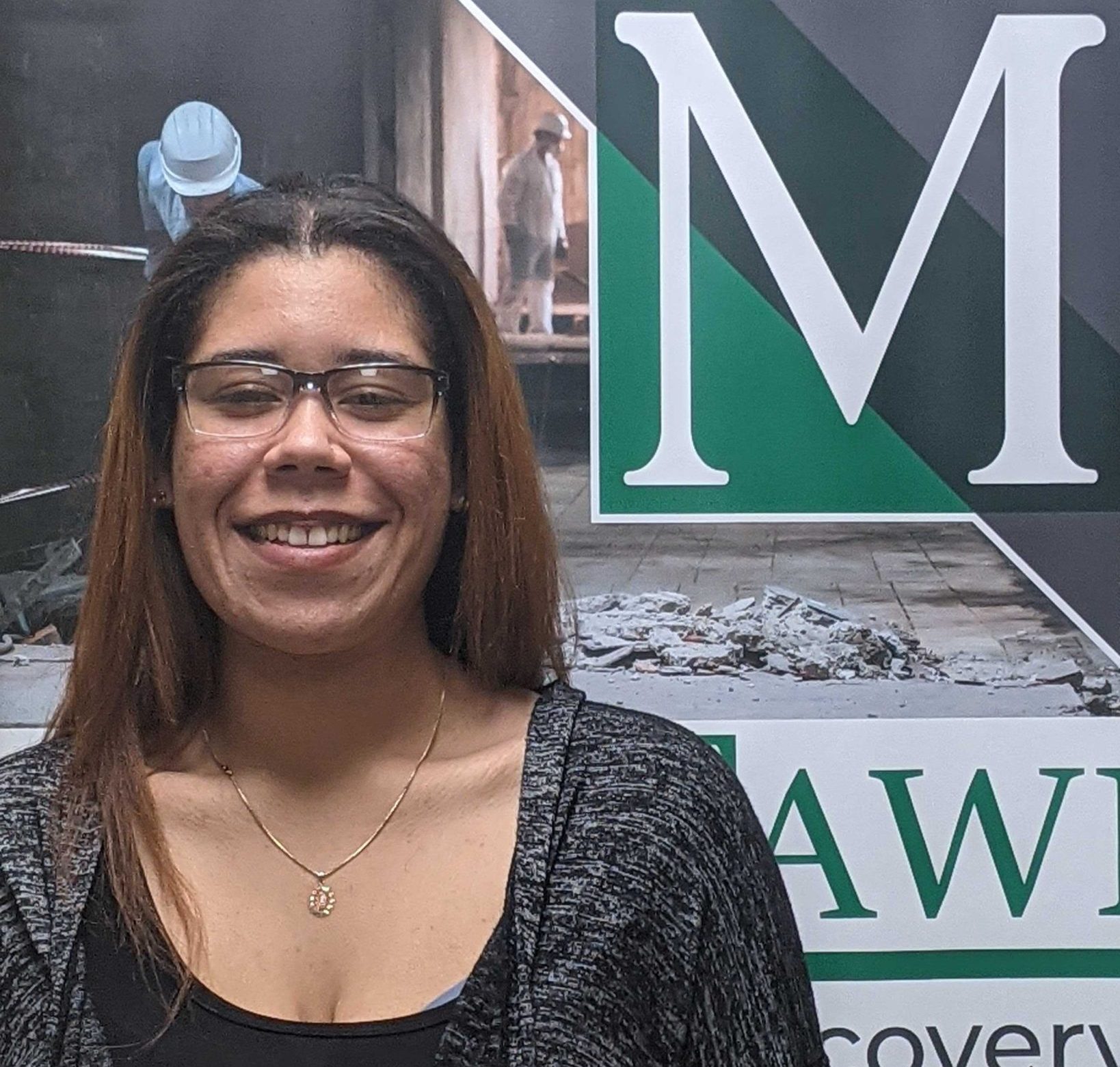 Dominica Williams
Sales Administrator
As our Sales Administrator, Dominica provides support to both the main office and The Business Development Department.  She handles general office tasks and assists administration in business operations, as well as establishing and nurturing client relationships with business development.  Prior to working for MacFawn, Dominica was a customer service and sales representative in pest control.  Outside of work, Dominica enjoys spending time with her daughter, traveling and making candles.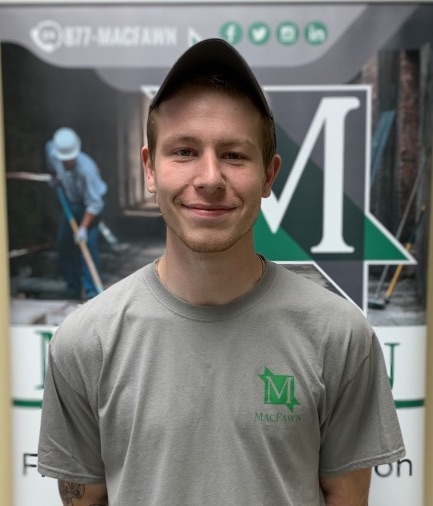 Brendon Benack
Warehouse Manager
As MacFawn Restoration's Warehouse Manager, Brendon supervises the Company's warehouse and fleet. He ensures operative and organized storage of all company equipment, materials, and more, as well as ensuring that all vehicles in the MacFawn fleet are operating efficiently. Brendon brings with him an abundance of automotive maintenance skills obtained through his Automotive Technical Services degree.
Outside of work, Brendon enjoys spending time skateboarding and teaching skateboarding lessons at a local nonprofit organization. He also enjoys spending time at a local campsite, riding dirt bikes, and loves the NY Yankees.
Leah Flint
Crew Chief
As a Crew Chief, Leah ensures all aspects of our field operations function smoothly and assists with all operations on both residential and commercial projects.  Leah has 27 years of experience in the field and is certified through the NYS Department of Labor in Mold Remediation.  Outside of work, Leah enjoys spending time outdoors and camping.  She also loves spending her free time with family.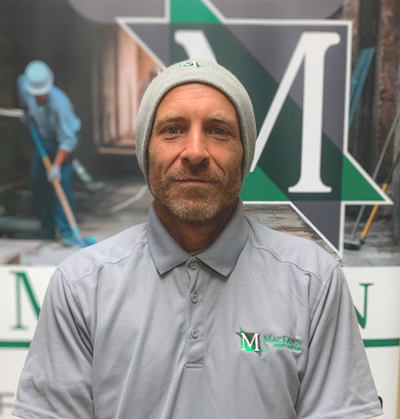 Joe Popkoski
Crew Chief
As one of our Crew Chiefs, Joe assures smooth production of crews in the field for commercial and residential projects in all realms of the restoration industry. Joe is IICRC-accredited with a WRT certification. He also holds many years' worth of experience in both production and team leadership from prior work experience, which includes fire and water damage restoration, mold remediation, biohazard cleanup, and material manufacturing. When not working in the field, Joe enjoys being outdoors hunting and fishing, as well as spending time with his kids.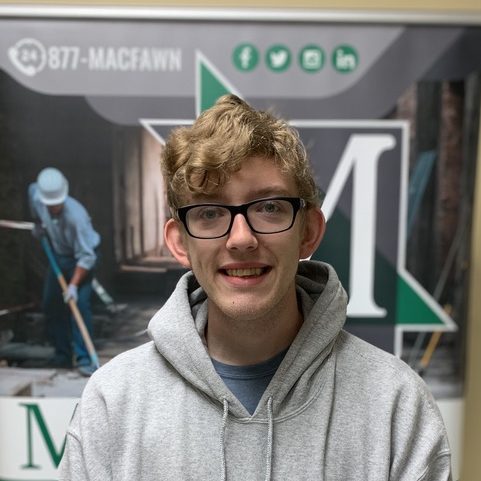 Zack McCabe
Crew Chief
As a Crew Chief, Zack supervises job sites and the staff involved in our on-the-job operations.  He is WRT certified through IICRC and handles field work for water, fire, and mold damage.  Prior to working with MacFawn Fire & Flood Restoration, Zack responded for mitigation during catastrophe (CAT) events around the country.  Outside of work Zack enjoys fishing, drumming, cartography and gaming.