MacFawn Fire & Flood has been a leader in fire restoration, water damage cleanup, mold remediation and specialty cleaning in the Albany Capital Region for more than 30 years. A local, family-owned business, we've expanded over the years to offer expert disaster recovery services in Florida's Tampa Bay area, as well as southeastern Pennsylvania.
From our team in the office to the first responders in the field to our licensed and insured restoration technicians, everyone at MacFawn Fire & Flood is dedicated to restoring your home or business as though it was our own. When disaster strikes, we are here for you. Call 1-877-MACFAWN for 24/7 service.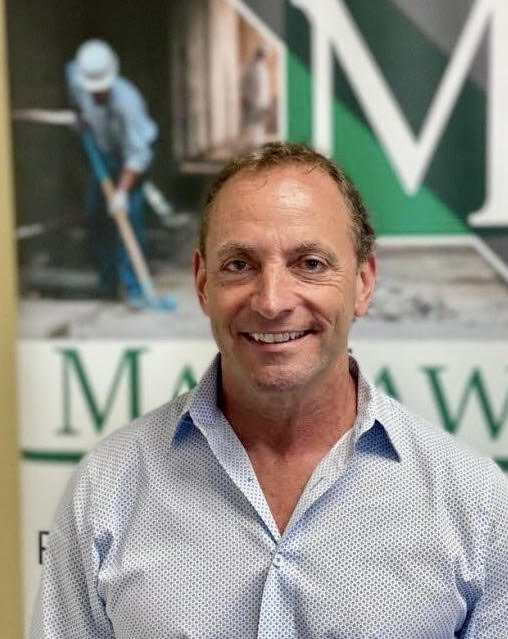 Joe MacFawn
President
At the start of his business in 1989, Joe hit the ground running providing the Capital Region with commercial janitorial services. Over time, his business became MacFawn Fire & Flood Restoration as we know it today, providing commercial and residential clients with property management, restoration, and disaster recovery services.
In addition to his 30+ years of expertise and experience in the restoration industry, Joe holds a Bachelor of Science in Finance and Marketing from the University of Albany SUNY School of Business, as well as vast knowledge and experience in Business Administration and Emergency Rescue.
Joe is an active member of various industry organizations including the Institute of Inspection, Cleaning and Restoration (IICRC), Restoration Industry Association (RIA), Building Owners and Managers Association (BOMA), and more. Outside of running MacFawn Restoration, Joe enjoys taking long trips on his motorcycle.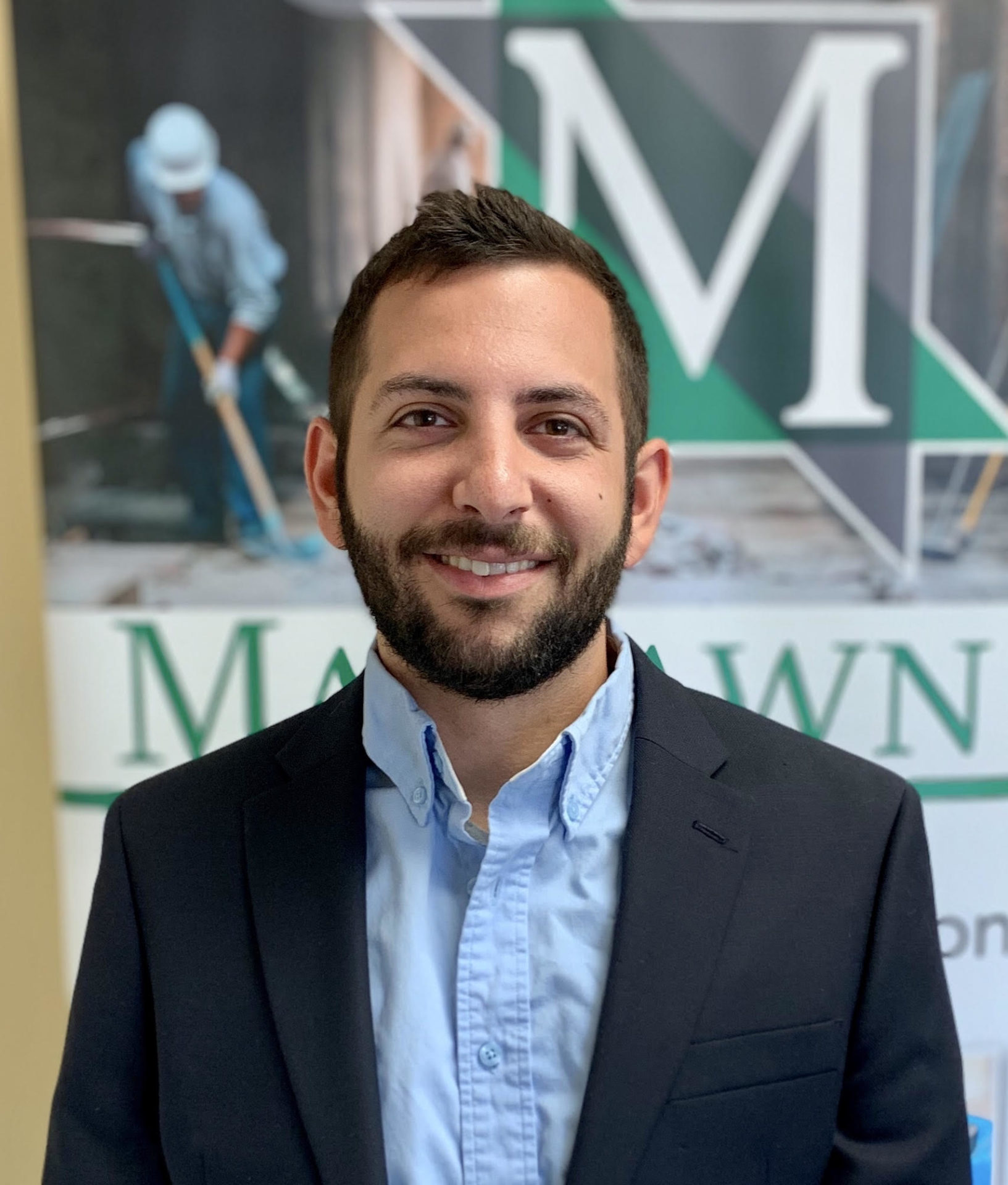 Evan MacFawn
General Manager
[email protected]
As our General Manager, Evan oversees the day-to-day operations ensuring smooth operation of the business as a whole, and seeing that Joe's company vision comes to life. Evan attended Drexel University in Philadelphia, PA, obtaining his BSBA majoring in Finance and Management.
Following his time at Drexel, Evan worked in southern NJ as a commercial construction superintendent and assistant project manager, specializing in freezer warehouses before joining the family business full time to jump-start the Pennsylvania branch. Evan has worked on and off for the family business since he was 14 years old, initially starting out maintaining the warehouse, to field operations, to sales, to project management, and now General Manager.
Evan holds various IICRC certifications and a NYS Mold Remediation license, among others. Outside of the office, Evan enjoys drumming, traveling with his camper, and restaurant hopping.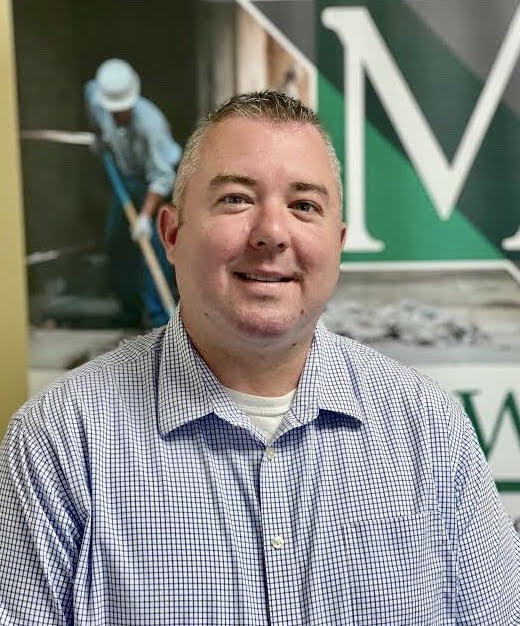 Joseph "CJ" Heinbach
Business Development Manager
[email protected]
(518) 918-4944
As our Business Development Manager, CJ is responsible for establishing and maintaining client relationships. CJ holds a BA in Public Policy and Affairs from University at Albany SUNY. In addition, CJ holds many certifications as a volunteer firefighter in his local community and has been deployed to help with relief efforts during devastating flooding in Western NY, as well as Hurricane Sandy in Long Island. Outside of the office, CJ enjoys relaxing and spending time with his wife and two young sons at their family's home on Keuka Lake in the Finger Lakes region. He also enjoys playing softball, golf, and is an avid Miami Dolphins fan.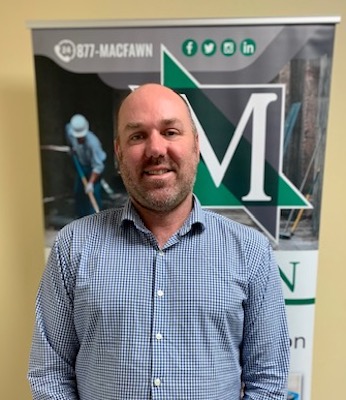 Jared Moats
Project Manager
[email protected]
As a Project Manager, Jared's responsibilities involve designing, estimating, planning, and overseeing reconstruction work after the initial clean up and restoration of a property. Within this role, Jared brings clients from the "disaster relief" phase of the project to the client walking into a completely rebuilt and improved space. Jared's expertise and experience in the field and his ability to work with people always makes for an easy transition from an often tragic and scary situation to one of satisfaction and optimism. Jared was born and raised in Vermont and attended the College at Montana State University where he spent a brief time working in the ski industry, later returning home to Vermont where he founded and operated an energy efficiency and construction business. This business focused on making existing buildings safer, more functional, and more energy efficient. While off the clock, Jared enjoys spending time with his two daughters, time on the lake in the summer, and on the mountains in the winter.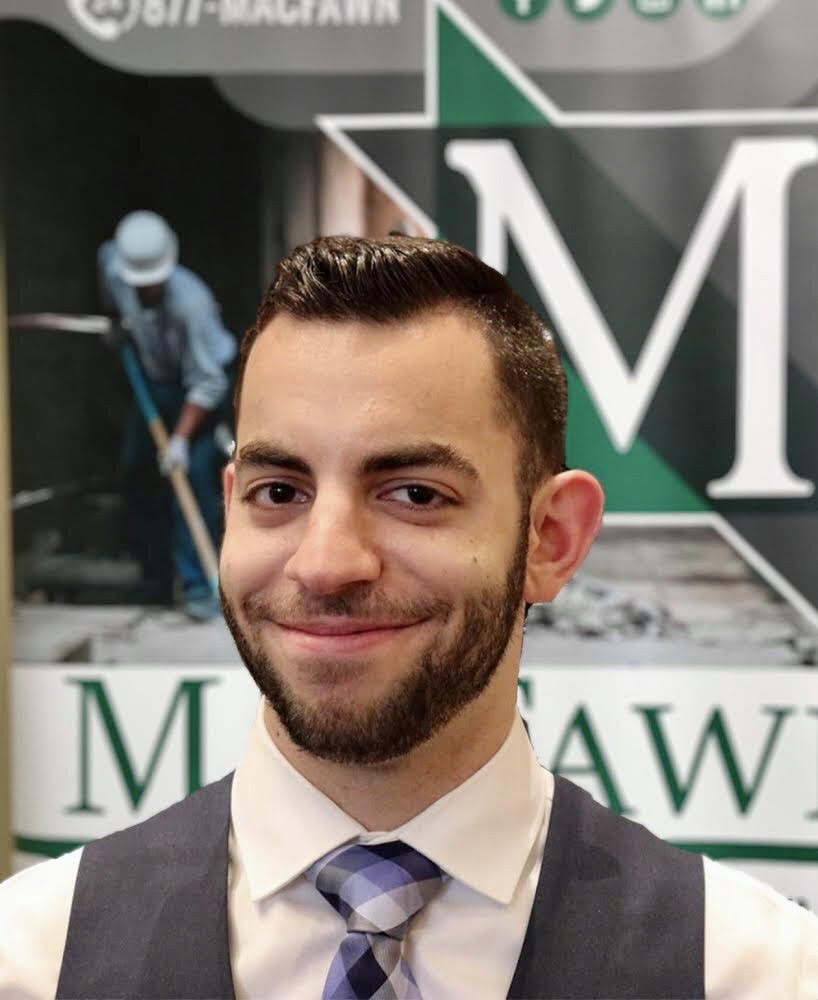 Owen MacFawn
Pennsylvania Business Development Representative
[email protected]
As our Project Administrator, Owen is responsible for assisting field operations and providing project management on various levels. He has fulfilled numerous roles at MacFawn, including field technician, field supervisor and sales associate.
Owen holds a Bachelor of Science degree from Drexel University located in Philadelphia, PA. During his undergraduate studies, Owen also obtained certification in emergency services as a Firefighter and Emergency Medical Technician. Currently, Owen services MacFawn's Pennsylvania region. In his free time, Owen serves his community as a firefighter and EMT, and enjoys staying active to maintain a fit lifestyle.
Olivia Tully
Office Manager
[email protected]
As our Office Manager, Olivia provides administrative support and general office operation oversight. Prior to joining the MacFawn team, Olivia earned a Master of Public Health degree from University at Albany SUNY and a Bachelor's degree in Health Science from Springfield College located in Massachusetts. Outside of the office, Olivia enjoys spending time outdoors, reading, and attending classes at a local gym.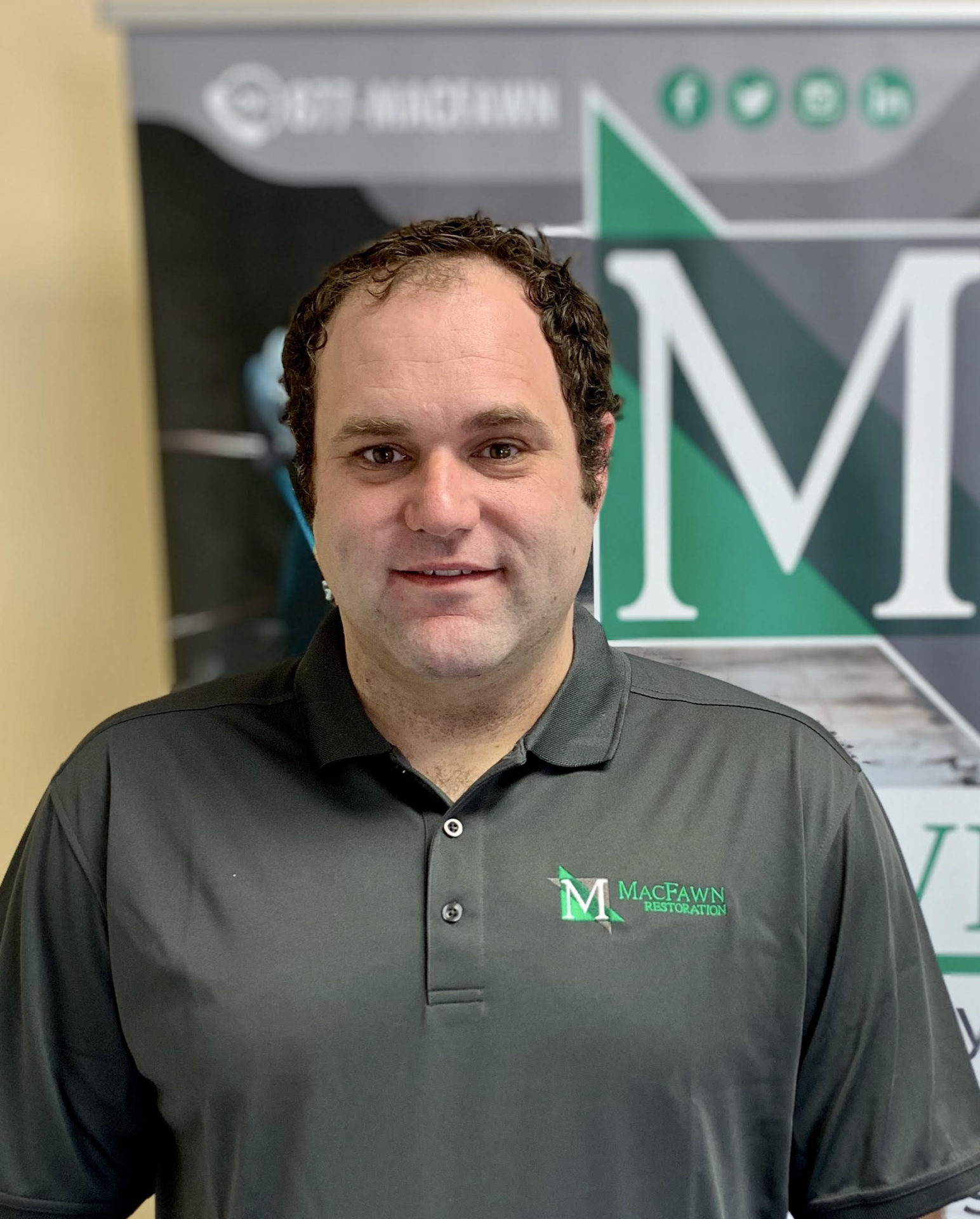 Casey Artz
Field Supervisor
As our Field Supervisor, Casey oversees all in-field operations and technicians and leads his own projects, ensuring customer satisfaction. Born and raised in Montana, Casey spent many years learning the carpentry trade. Prior to joining the MacFawn team, Casey worked as a flooring specialist and also performed siding, roofing, window, door, trim work, and framing repair and installation. In his free time, Casey enjoys cars and woodworking.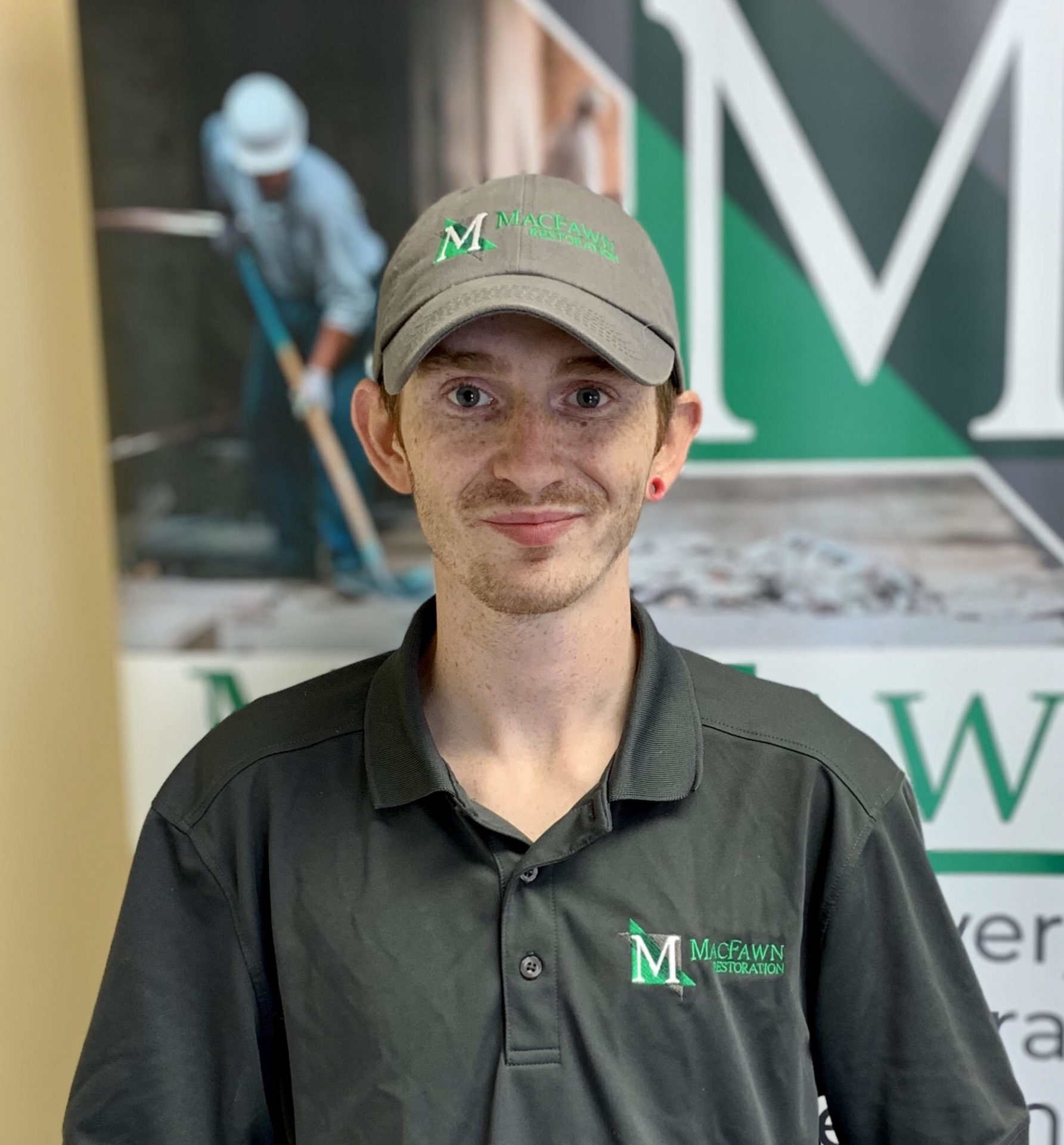 CJ McCord
Lead Restoration Technician
With a background in water and fire restoration, CJ is one of our lead technicians for commercial and residential losses. Prior to joining the MacFawn team, CJ spent numerous years as a post-hurricane first responder to provide emergency water mitigation and remediation services, as well as content management, throughout Florida and the surrounding southern states. Outside of work, CJ enjoys spending time hunting and fishing.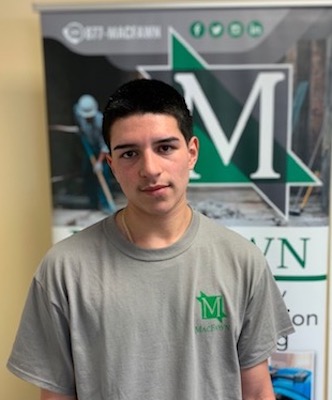 Rudy Islas
Lead Restoration Technician
Rudy is our youngest lead technician but even at a younger age he holds substantial knowledge of all areas of the restoration industry. Rudy has worked in the restoration industry since he was 16 years old for restoration companies all over New York State, providing services ranging from fire and water restoration to biohazard cleanups. He has a strong focus on contents restoration and handling specialty drying situations. Outside of work, Rudy enjoys hiking and spending time with his family.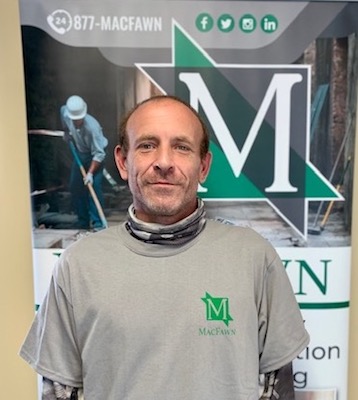 Joe Popkoski
Lead Restoration Technician
As one of our lead technicians, Joe assures smooth production of crews in the field for commercial and residential projects in all realms of the restoration industry. Joe holds many years' worth of experience in both production and team leadership from prior work experience, which includes fire and water damage restoration, mold remediation, biohazard cleanup, and material manufacturing. When not working in the field, Joe enjoys being outdoors hunting and fishing, as well as spending time with his kids.