Categorised in: Natural Disaster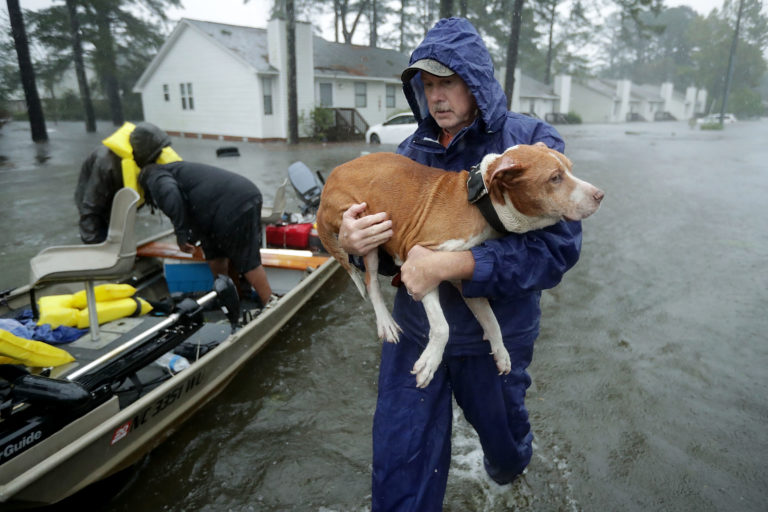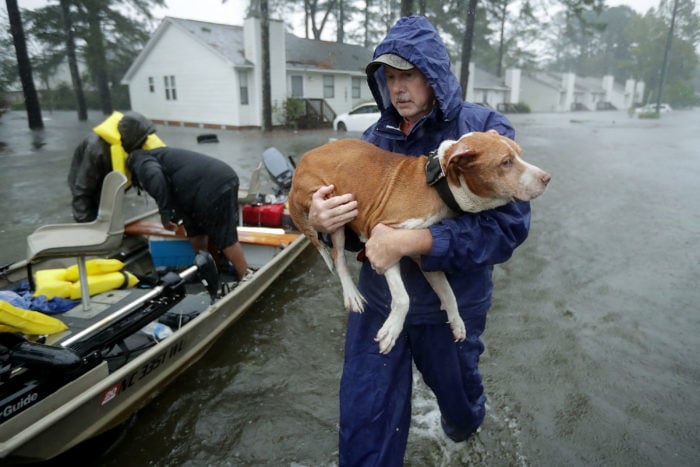 Having a plan in place for your pets during a storm is imperative. It is critical to know safe places where you are able to bring them and to also have an emergency pet bag or kit already packed. Having both a safe location and emergency bag will help keep your animal(s) safest during dangerous storm conditions. Having an initial emergency plan is critical, but should the impending storm change conditions favorable to your initial emergency plan, having a backup plan is very important. As we know, during a disaster event, plans can change at any minute.
Further, if you are advised to evacuate, please evacuate! The longer you wait, the more you are putting yourself, family, and pets in danger. This may create additional challenges you had not planned for. Maybe the shelter, hotel or place you had planned on staying is now full, or had to evacuate as well. Make sure you set yourself and your pets up for survival by having supplies prepared and multiple emergency plans ready.
The CDC provides detailed information for Pet Safety in Emergencies.